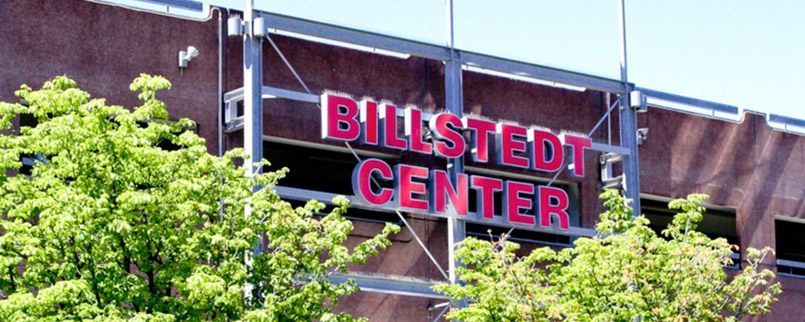 Billstedt-Center Hamburg: ECE and Signature Capital jointly develop the property further
The owners of the rental spaces at Billstedt-Center Hamburg are on the same page: As of now, in addition to the leasing of the entire shopping center, which is owned by Deutsche Euroshop, ECE will take over the leasing of the former Karstadt space, which was recently acquired by Signature Capital.
It is planned to build approximately 13 new shops on a sales area of 15,000 sq m. Karstadt closed its Billstedt branch in June 2015.
The first anchor tenant for the space has been confirmed: The Irish fashion retailer Primark has decided to move to this attractive location in Billstedt to open its first store in Hamburg with 7,900 sq m. Especially big fashion brands and a sports store are expected to move into the other spaces.
Henrie W. Kötter, Member of the Management Board of ECE: "We are delighted that Signature Capital has entrusted us with managing the former Karstadt space. It has always been a part of Billstedt-Center for its visitors and we are pleased that we can manage all spaces now. We will now look at the further development of the center together with the two owners."
Timo Herzberg, Director of Signature Capital in Germany: "The cooperation with ECE provides us with the opportunity for the best-possible positioning of Billstedt-Center. The fact that all spaces are managed by the longstanding Center Manager ensures an effective coordination between the owners. We are very much looking forward to the long-term cooperation with ECE and Deutsche EuroShop."
Wilhelm Wellner, CEO of Deutsche EuroShop AG: "This cooperation is a real benefit for Billstedt. Visitors to the center can look forward to strong brands which will premiere in Hamburg."
The refurbishment of the space is already underway and will be completed by the beginning of 2017. The space will then constitute a modernized section of Billstedt-Center.
Billstedt-Center was opened in September 1977 and has been managed by ECE since April 1989. The center is owned by Deutsche EuroShop AG. It accommodates approximately 110 shops on a sales area of 40,000 sq m. About 35,000 visitors come to the center every day; 1,500 parking spaces, a subway connection, and a number of bus connections are available in the immediate vicinity of the center.