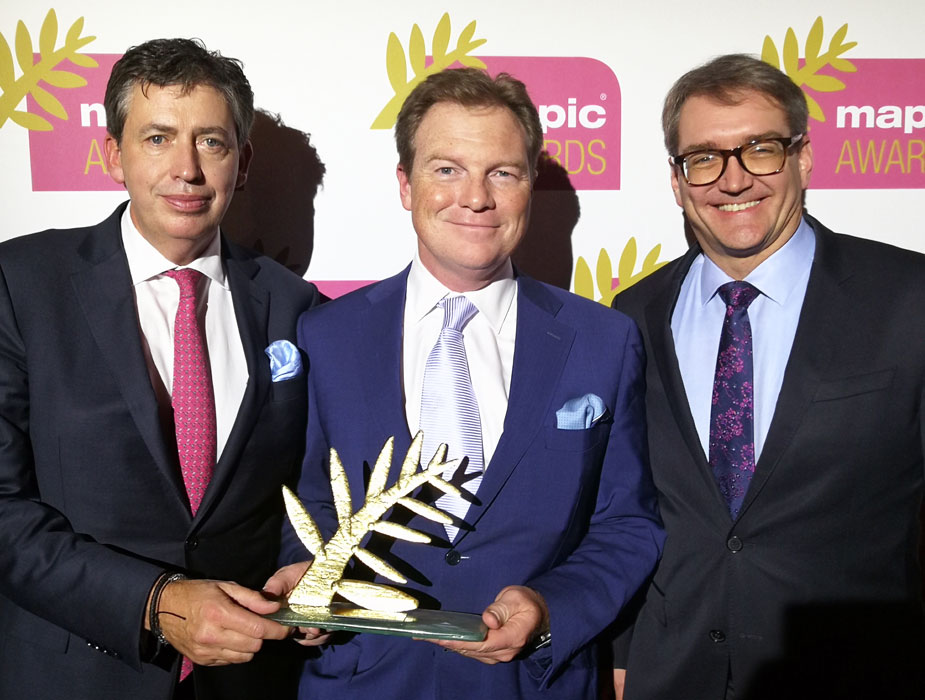 November 2019
City Plaza in Wuppertal, Germany, winner of the 2019 MAPIC "Best Retail City Centre Regeneration" Award.
City Plaza in Wuppertal has won the prestigious 2019 MAPIC Award in the "Best Retail City Centre Regeneration" category.
MAPIC is held each November in Cannes and is the leading showcase for the best in international retail property. More than 8,500 participants from over 80 countries will take part, including leading names in architecture, investment, retailing and other parts of the retail sector.
A five-storey flagship store for Primark, City Plaza is the centrepiece of a large urban redevelopment project which marks the rail gateway to Wuppertal's city centre, forming part of an assembly of impressive historical buildings which define the remodelled square in front of the railway station. City Plaza's curved façade is clad with brass panels which alternate with the glass of the curtain wall, lifting the area's look and feel alongside major improvements to the surrounding public realm.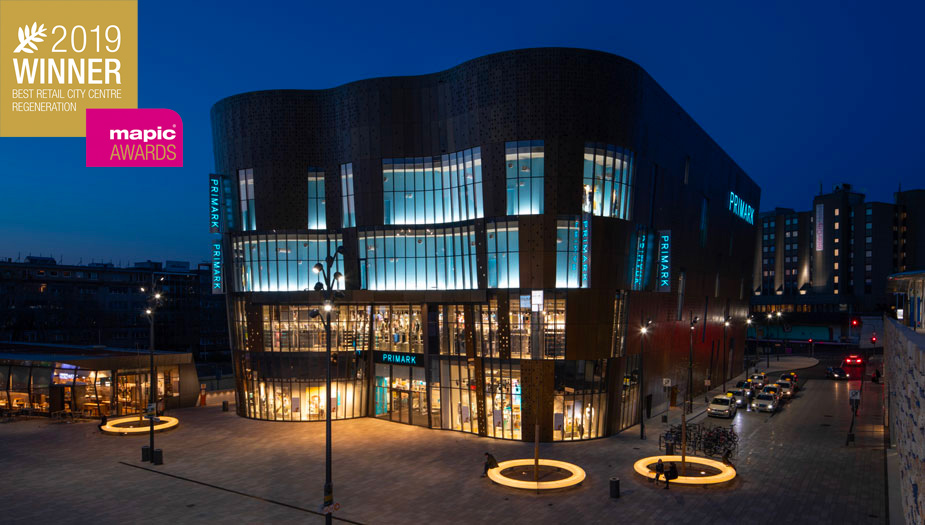 The wider project has transformed what was a neglected railway station district. The busy urban hub is used by tens of thousands of rail and bus passengers every day, and their experience is now much more pleasant. The railway station was previously severed from the city centre by a dual carriageway, and pedestrians had to walk through an unwelcoming underpass. That highway was lowered by 6m and a new bridge built, flanked on both sides by retail and F&B pavilions. The new bridge transforms the pedestrian experience, seamlessly linking the station with the city centre.
City Plaza has already won a prestigious German Polis Award in the "Regenerated Town Centres" category in 2016. The project has also won the 2019-20 European Property Award for "Best Retail Architecture in Germany". City Plaza is the most important redevelopment project that Wuppertal has seen in the post-war era and is already a catalyst for further development, helping Wuppertal to regain its historic self-confidence.