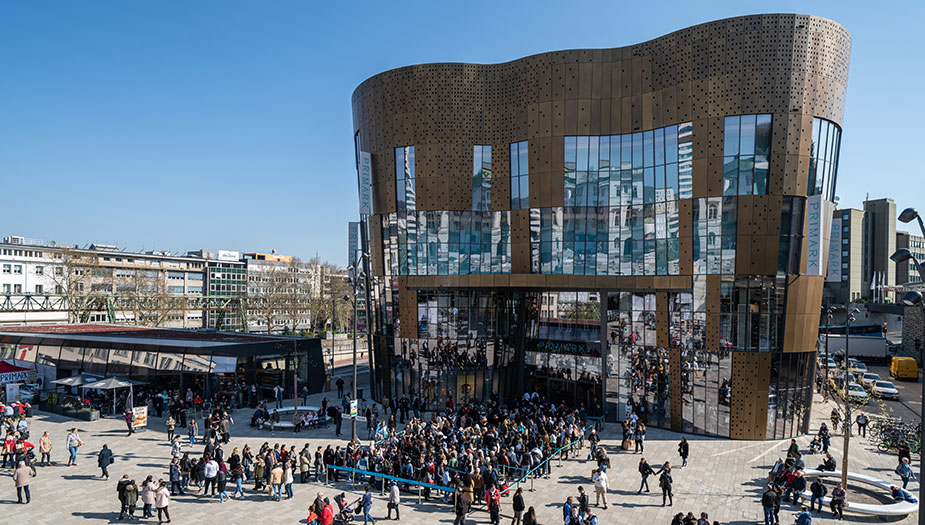 City Plaza opens to the public in Wuppertal, Germany
Thousands of people flocked to the new Primark store at City Plaza on its opening first day on 16 April in Wuppertal, Germany.
City Plaza is the centrepiece of a large urban redevelopment project which links Wuppertal's railway station to the town centre. Primark's five-storey building provides the retailer with 9,500 m2 of space. City Plaza marks the rail gateway to Wuppertal's city centre, defining the remodelled square in front of the railway station.