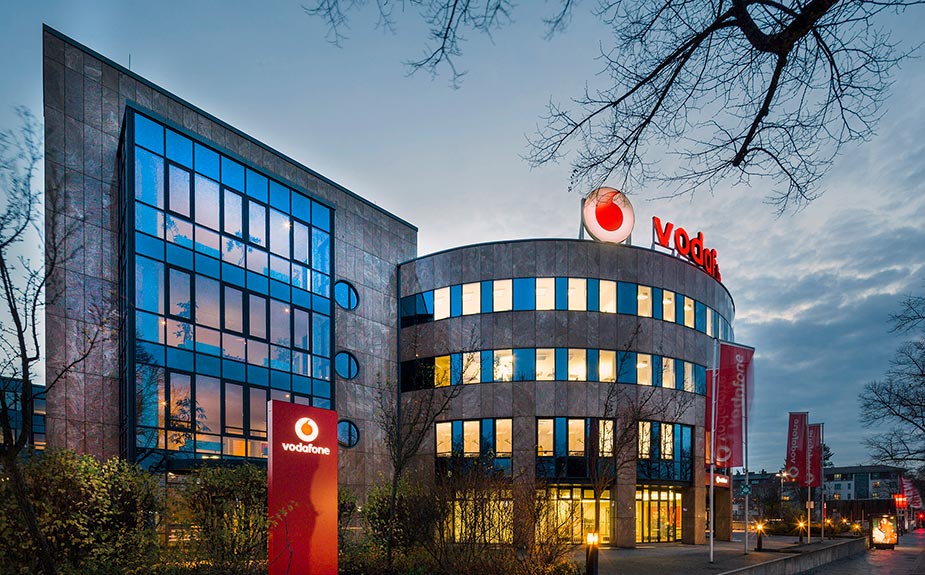 COLCAP purchases Berlin Vodafone HQ from Signature Capital
Signature Capital has completed the sale of the Berlin Vodafone headquarters to COLCAP / International Investors continue to show great interest in the Berlin real estate market.
The German Irish investor Signature Capital has sold the Berlin Vodafone headquarters in the district of Tempelhof to COLCAP. The fully rented property currently known as the Berlin Vodafone Campus occupies 13,000 sqm with four upper floors.
"The Berlin office market continues to be of great interest to our international end investors. With Vodafone Kabel Deutschland, we're very pleased to have a particularly relevant 'digital heavyweight' as a long-term tenant now" says COLCAP Managing Director Uwe Hellendahl. COLCAP represents several notable foreign end investors with their investments in Germany.
With this transaction in Tempelhof, Signature Capital was able to realise yet another successful sale in the Berlin market. Frederick Hönemann, Head of Transactions with Signature Capital, states that "we've seen very positive changes in this submarket and seized the opportunity for a sale following an extension of the lease."
The building with an unobstructed view of Tempelhof Field is located directly at the entrance to the Berlin city motorway and is very well connected to public transport. COLCAP Managing Director Claus-Henning Tillner explains accordingly, "as investors in EDGE Südkreuz, we believed early on in a decentralised location that is perfectly linked to the transport system. We followed this principle with this property as well." Additionally, COLCAP expects a positive influence on the area in the medium term due the larger development "Neue Mitte Tempelhof" in the direct vicinity of the property.
Signature Capital was advised by Cushman Wakefield with legal counsel from Lambsdorff Rechtsanwälte and technical direction from MOCUNTIA Real Estate Advisors GmbH. COLCAP received legal and tax counsel from Bryan Cave Leighton Paisner in Frankfurt and technical consultation from Grauel Consultants. Angermann Berlin advised COLCAP during the acquisition process.